Product Description

Disposable Tattoo Grips
with Stainless Steel Tips
1.  Product Description:
Specification:
1, Diameter:1inch (25mm) 2, Serious pre-sterilized 3, Material of Grip: plastic 4, stainless steel tip 5, Precision tip size 6, 100% Grip won't slip in tattooing
Size Available:
Round: 3RT, 5RT, 7RT,9RT,11RT, 14RT,15 RT,18 RT Diamond: 3VT, 5VT, 7VT,9VT,11VT, 14VT, 18VT Flat: 5FT,7 FT, 9FT, 11FT,13FT,15 FT  
Product Packing:
20PCS per box
Each tattoo grip is individually packaged in a
Sterile wrapper with clearly marked size,date of sterility,
And  expiration date.
2. Picture display: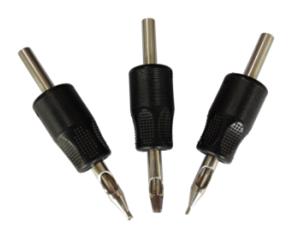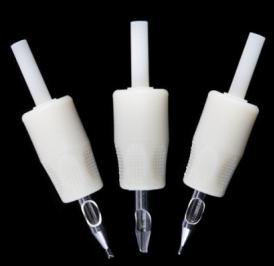 3. Delivery & Payment:
Order Details: Sample order , Trial order , OEM are welcome. Delivery Terms: DHL , UPS , Fedex , TNT , EMS , Air shipping , Sea shipping Payment Terms: Paypal, Western Union, Bank Transfer. Delivery time: 1-3 days after payment has been cleared. PS: We do not charge any tax. But we will create a lesser priced invoice        for you to save the tax if you request.
Product Categories : Tattoo Grips